Judith started out running baking workshops but COVID signalled the end and she had to diversify. Having decided to create her own range of baking steels, it soon became clear that her existing WIX site was no longer up to the job. Similarly her logo needed a bit of a refresh. The brief was something clean and inviting that would appeal to male and female audiences and wasn't just a shop. It really needed to tell Judith's story, the love that she poured into her products and the fact that they were British sourced and manufactured.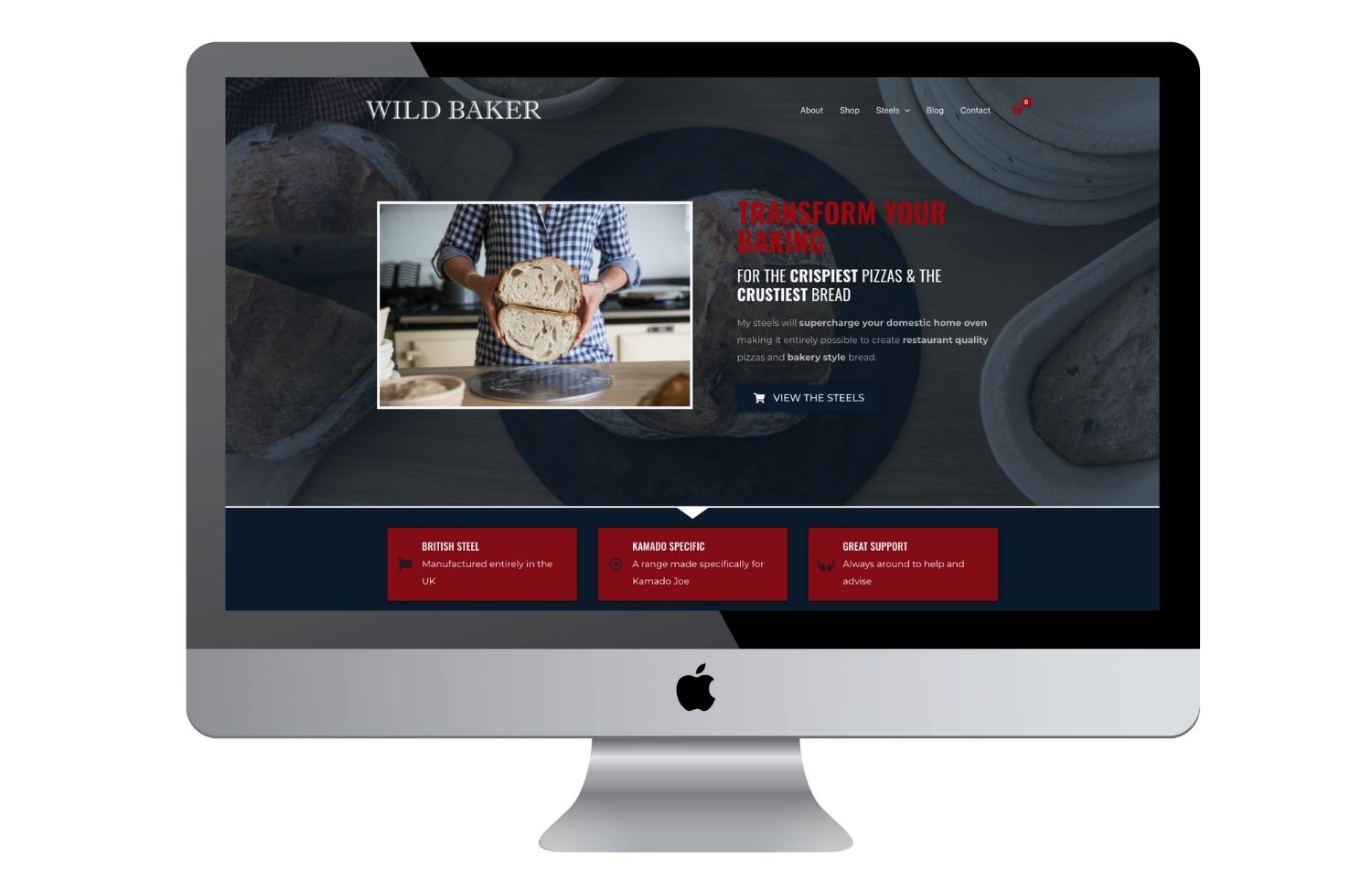 The first job was to clean up the logo and find a fitting colour palette. It needed to be something that would complement the red logo (which in fact we created in white for the homepage), be universally appealing and support the British produce vibe. Red, white and blue seemed the perfect choice. 
Then to the hero area – it needed to instantly tell the visitor what the product was, what it could do for them and why they might want it, but in such a way that it was the start of a story.
Working with Claire Williams Photography we created a narrative through some lifestyle shots and also got some really good product photography done.
These images then continued the story subliminally and showed the products in use, evidencing what they could do.
We kept some of the corn references that Judith had begun with, streamlined the navigation, rearranged the content and reworked the information flow into a logical order which created a journey through the site. 
Throughout all of this we kept the steels centre stage and created FAQs to add authority and help customers understand the product (technically this is also a great thing to do from an SEO point of view).
We added a sign up form which links directly to Judith's Mailchimp account which automatically adds sign ups to her list and implemented a reasonably complex delivery system.
Oh and we also bought a steel because actually they are excellent!